Dog Grooming
Welcome to the Spa @ Uptown, where you'll find the finest stylists, best products, and calmest dog grooming salon in Broad Ripple and the Indianapolis area.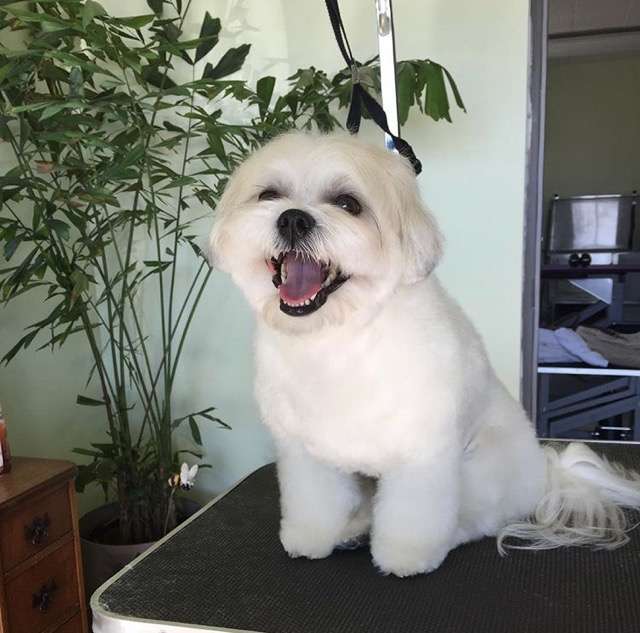 Our groomers are artists and true dog enthusiasts, and their passion shows in their styling skills and love for each dog. In addition, our salon provides our guests with low-noise/low-heat dryers, soothing Adaptil pheromones, towel warmers, and hydro-surge bathing for a calming experience. Above all, we strive for a lifelong groomer-dog bond and happy, gorgeous pups!
Important update: Our groomers are currently on a wait list for new clients for haircuts, though we are accepting new clients for spa baths. If you're a new customer and would like to schedule a bath, email manager@uptownpupindy.com or call us at 317-757-8509. Thank you for your patience as we work to grow our capacity to serve more pups!
Grooming Services & Pricing
Spa Bath – bath, blow-out, undercoat removal, nail trim, ear-cleaning

Priced per dog size, as well as coat type, length, and condition. Call us for estimated pricing.

Trim-Up – all above, plus a trim around the eyes, paws, & potty patch

Priced per dog size, as well as coat type, length, and condition. Call us for estimated pricing.

Ultimate Groom – all above, plus a fully-body groom

Priced per dog size, as well as coat type, length, and condition. Call us for estimated pricing.
Grooming Extras
Walk-In Nailtrim: $15+up
Dremel Filing: $12 add-on to nail trim
Blueberry Facial: $5-10
Snout Soother or Paw Protector: $3
Teeth Brushing: $8
Ear Hair Plucking: $8-10
Gland Expression: $10 w/bath or groom, $14 walk-in
Specialty Shampoo (whitening, herbal w/eucalyptus, blueberry, flea treatment): $8-$12
Dematting: $2 per minute
Requirements
All dogs must be current on their rabies, distemper/parvo combo, canine influenza (CIV), and bordetella vaccines.
Puppies of any age can begin grooming once they receive their 1st round of booster shots.
Grooming appointments are by reservation only and must adhere to our cancellation policy
Meet our Groomers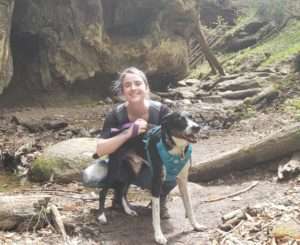 Zoe Hodgden
Zoe is a lifelong animal lover with a heart-forward grooming approach. Her background in animal fostering led her to a simple philosophy: great grooms happen only when a dog's needs are first met. Safety, health, and happiness are top priority on her grooming table. In addition, her degree in Fine Arts, with specialization in 3D sculpture, heavily influences her grooms. She channels the patience, precision, and skill of art-making into fabulous haircuts.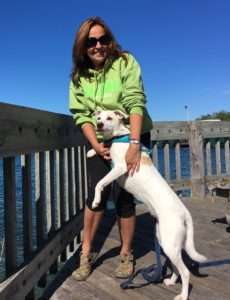 Shawn Roberson
Shawn started grooming at age 16, when her family owned and showed Irish Setters. She was charged with grooming each dog before show, and continued grooming while working for her local Humane Society. From there, she learned different breed standards working with professionals at a local grooming salon. Her background in working and managing boarding and grooming facilities, plus her lifelong experience with dogs, helped her become the highly skilled and loving groomer she is today. Among her favorite challenges are grooming double-coated breeds and complicated doodle cuts. She is the proud mom of Kya, the world's most amazing and perfect dog, and Cricket, a happy-go-lucky long-haired tabby.