Dog Boarding School
Focused training. Luxury boarding.
Our Dog Boarding School is the perfect mix of learning and fun!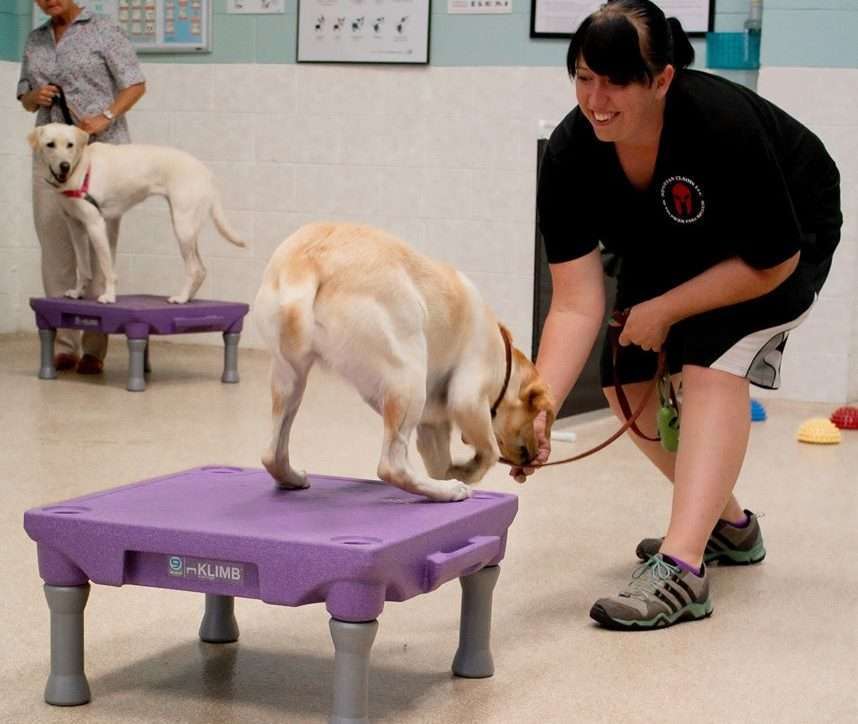 Unique to Indianapolis, our Dog Boarding School offers daily focused training sessions, during a week-long stay in our Resort. Students receive an hour of dedicated training daily Monday through Friday, tailored to fit your goals. Owners receive regular progress updates, and an hour in-home session scheduled at pick-up to continue building your dog's success.
Throughout the program, your pup stays in one of our luxury suites. In addition, they enjoy recreational activities suited to their needs! Social dogs can participate in group Daycare between lessons. Or human-oriented dogs can enjoy Tummy Rub Club sessions.
Dog Boarding School guests may bring their 2 favorite items of bedding and 2 favorite toys. Food can come in a sealed container, and we feed per your instructions. Due to the nature of boarding, this program may not be suitable for dogs with separation anxiety / reactivity issues.
Boarding School Suite Options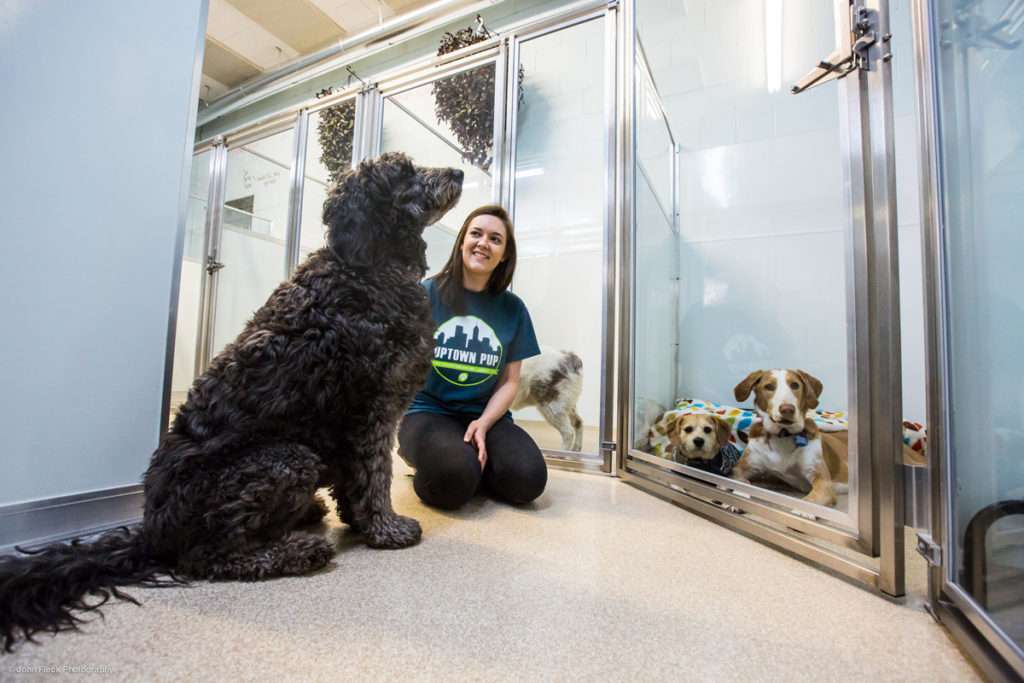 Loft Boarding: $600/wk (6 nights, 7 days, with 5 days of training)
Penthouse Boarding: $675/wk (6 nights, 7 days, w/5 days of training)

Our Penthouses are 5′ by 10′ private rooms and include 24-7 webcam access, as well as all amenities listed above.
Boot Camp Upgrade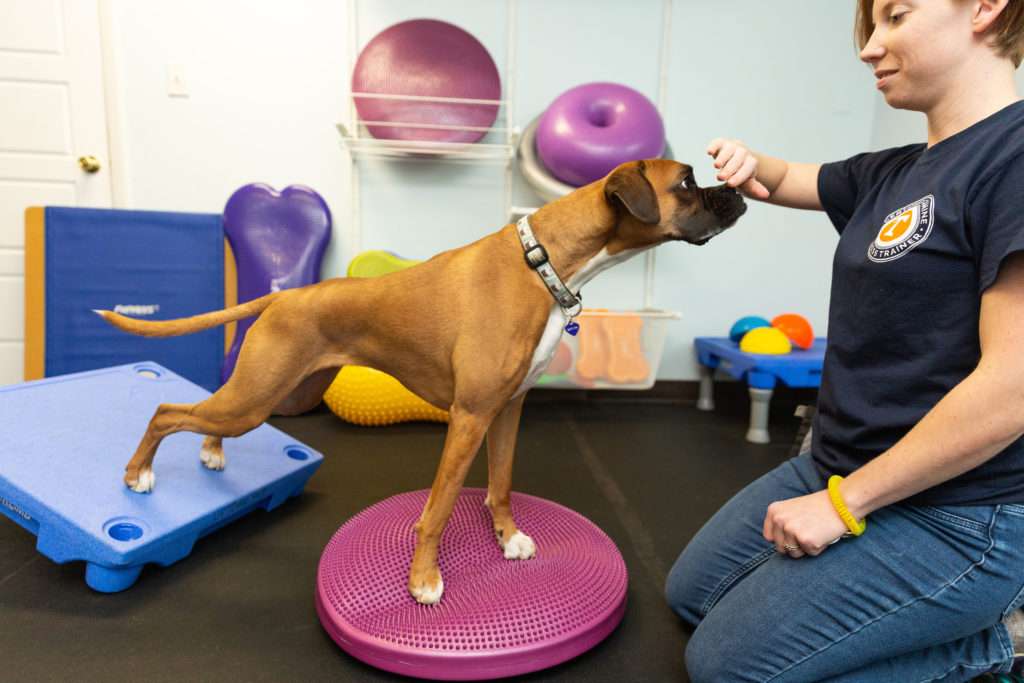 Add five 30-minute canine fitness sessions per week. Plus an in-home program designed by our Certified Canine Fitness Trainer! +$120/wk
Dog Training Documents

Dog Requirements
Training clients must adhere to our Cancellation Policy.
Dogs must be current on their rabies, distemper/parvo combo, bordetella, and canine influenza vaccines.
Puppies must have at least their second round of booster shots.
Fees for training services are nonrefundable, but transferable to alternate training options.