Meet Our Dog Trainers
All of our Indianapolis dog trainers are Certified Training Partners through the Karen Pryor Academy.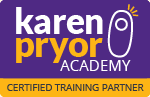 Jimmy Maxwell, KPA-CTP – Training Manager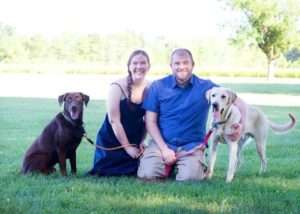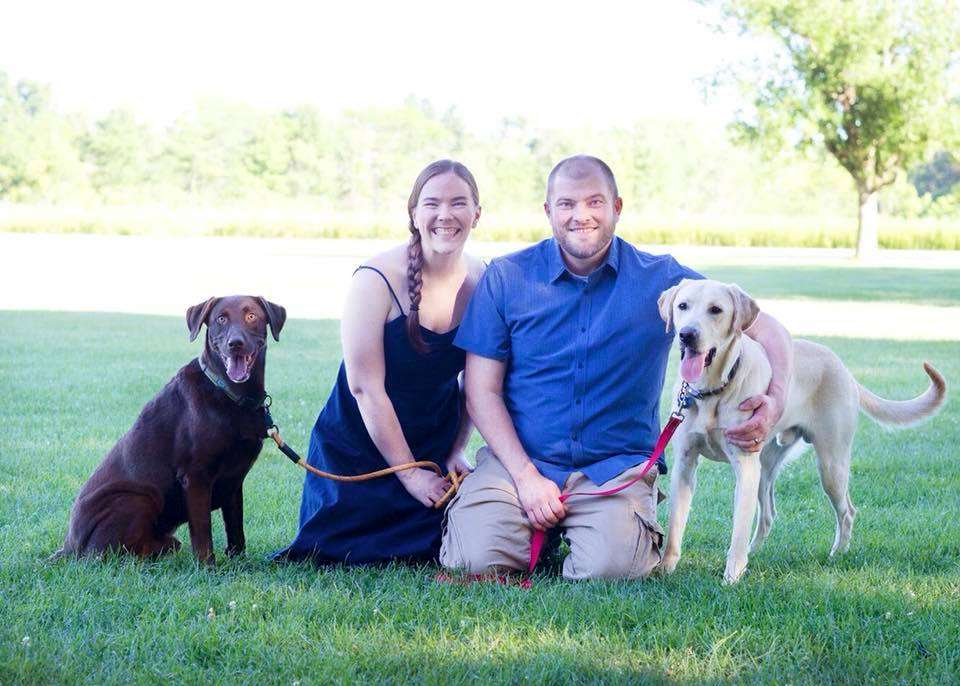 Jimmy began his life as a dog trainer in 2010, when he and his lab Lambeau became a search-and-rescue team. He quickly learned the power of positive training, and used those skills in search-and-rescue & service-dog training throughout the country. With 9 years experience working with youth, Jimmy has a heart for dogs and people. He unites those passions by helping humans and dogs communicate and learn from each other. Jimmy is a graduate of the Karen Pryor Academy, a founding member of Hoosier State Search and Rescue, and leads our dog training program as Training Manager. He lives in Speedway with his wife Kelli and their pups Lambeau and Copper.
Katie Genier, KPA-CTP – Assistant Training Manager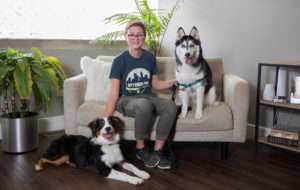 Katie is a graduate of the Karen Pryor Academy, and earned her CTP designation from the Certification Council For Professional Dog Trainers. With her gift for understanding canine psychology, Katie improves the life of every dog she trains. Her knack for positive-reinforcement extends to humans as well, so our staff knows her as the human equivalent of a ray of sunshine. She's the proud owner of dogs Havoc and Gypsy, and her goal is to empty animal shelters everywhere.
Anna Dehnke, KPA-CTP – Group Class Trainer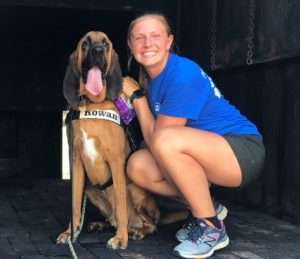 When you hear Anna say she's always loved dogs, believe it! All in all, she's rescued/fostered 300+ dogs with her family. She is a founding member of Hoosier State Search and Rescue where she and her pride and joy, Rowan, work hard in tracking and trailing. Anna earned her CPT through the Karen Pryor Academy. When she's not a dog trainer, you'll find her hiking, mastering triathlons, and enjoying the outdoors.
Lambeau Maxwell – KPA Grad Dog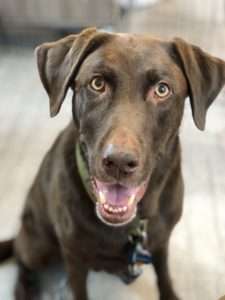 He's one of the hardest-working and cutest dog trainers in Indianapolis. You may see Lambeau around Uptown, accompanying our trainers, or helping fellow dogs with their reactivity and socialization. When Lambeau isn't working here, he's training to maintain his search-and-rescue certifications for Hoosier State Search and Rescue. With his owner and handler Jimmy, of course. In his free time, he enjoys eating, sleeping, and chasing tennis balls.
Dog Training Documents

Dog Requirements
Dog Training clients must adhere to our Cancellation Policy.
Dogs must be current on their rabies, distemper/parvo combo, bordetella, and canine influenza vaccines.
Puppies must have at least their second round of booster shots.
Fees for training services are nonrefundable, but transferable to alternate training options.