Group Dog Training Classes
Covid-19 Update: Due to the mandatory shut-down and social-distancing efforts by our staff, our Indianapolis group dog training classes have been temporarily postponed. Online classes will be available no later than Apr. 13. For more info or to request training services, call 317-749-0728, or email training staff directly at training@uptownpupindy.com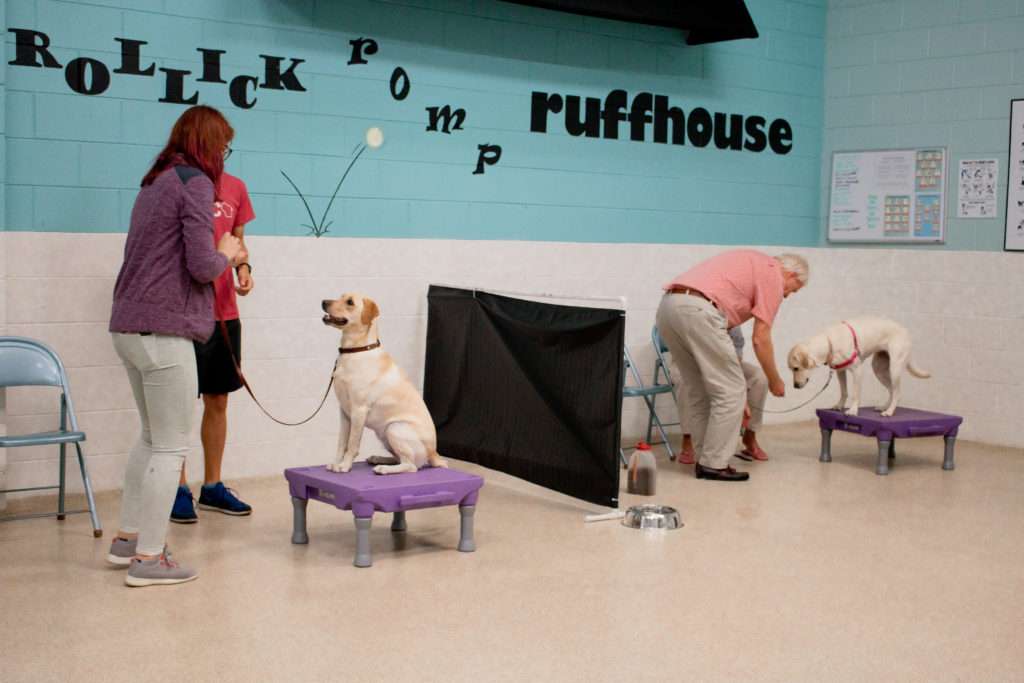 Our Indianapolis group dog training classes meet once/week for 4 weeks, unless otherwise noted.
Our teacher-student ratio is 1:3 or better, and we maintain a 5-dog maximum so you receive consistent, valuable instruction.
WE WILL NOT BE TAKING ANY NEW ENROLLMENT UNTIL INDIANA'S MANDATORY SHUT-DOWN IS LIFTED. HOWEVER, IF YOU WOULD LIKE TO GET ON THE INTENT-TO-ENROLL LIST FOR LATER CLASSES, PLEASE CALL 317-749-0728, OR EMAIL YOUR INFORMATION TO TRAINING@UPTOWNPUPINDY.COM
Puppy Start Right
Focuses on proper socialization, simple behavior training, and happily navigating the world. Because nothing is more important than creating confident, cooperative dogs! For puppies 6 mo/under, regardless of size. $150
*Enrollment for Wednesdays, April 8th-29th, Now Open!*
Foundation Behaviors
Want your dog to cooperate, be attentive, and exist calmly in the world? Then this class is for you! Learn important behaviors like sit, down, mat-work, loose-leash walking, and more. For the dog owner who wants to build their dog's skills, as well as their bond. $150
Intermediate Behaviors
Your dog knows the basics, but you'd like improved consistency, without constant treats. This class focuses on adding distance, duration, & distraction to foundation behaviors. And helps achieve the reliability and consistency you desire! Completion of Foundations recommended before enrolling. $150
*Enrollment for Mondays, Apr. 6-27, Now Open*
Field Trip Class
You and your dog mastered Foundations and honed those skills in Intermediate, but now what? Take those skills on the road in our Field Trip class. Combine those behaviors in an environment that sharpens skills. Includes 3 weekly trips to areas in/around Broad Ripple. In addition, your trainer coaches you through each experience. This class is limited to just three dogs, so enroll before it fills up. To enroll, you must complete Foundations & Intermediate, or Loose-Leash Walking. $150
*Enrollment for Fridays, Apr. 10-24, Now Open*
$35 per attempt, pass or fail
Special discounts apply to working, therapy, service, facility, and law-enforcement canines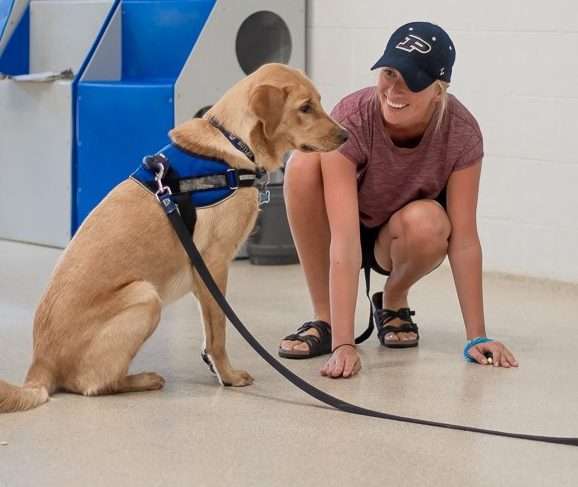 Do you have specific needs or questions that this page doesn't address? Contact our trainers at training@uptownpupindy.com.
Dog Training Documents

Dog Requirements
Training clients must adhere to our Cancellation Policy.
Dogs must be current on their rabies, distemper/parvo combo, bordetella, and canine influenza vaccines.
Puppies must have at least their second round of booster shots.
Fees for training services are nonrefundable, but transferable to alternate training options.