The Uptown Pup Resort
The best in luxury dog boarding in Indianapolis, with an emphasis on proven methods to keep dogs relaxed and happy. Not to mention loving humans and activities to suit every pup!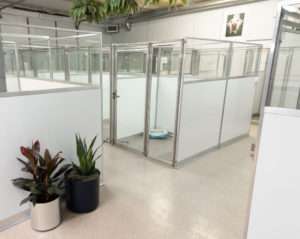 Resort Amenities
Private suites with care and attention from highly trained staff
Proven Adaptil Dog Appeasing Pheromone therapy to alleviate stress
Music from Through A Dog's Ear designed for calming dogs
Four private daily walks in our fenced K9 Grass® yard
Elevated Kuranda beds, with room for your pup's blankets & toys
(for pups who chew beds, we may remove it to avoid injury)
Eco- and dog-friendly cleaning products
Private meal service according to your dog's regular schedule.
We recommend bringing usual food for tummy consistency.
Pricing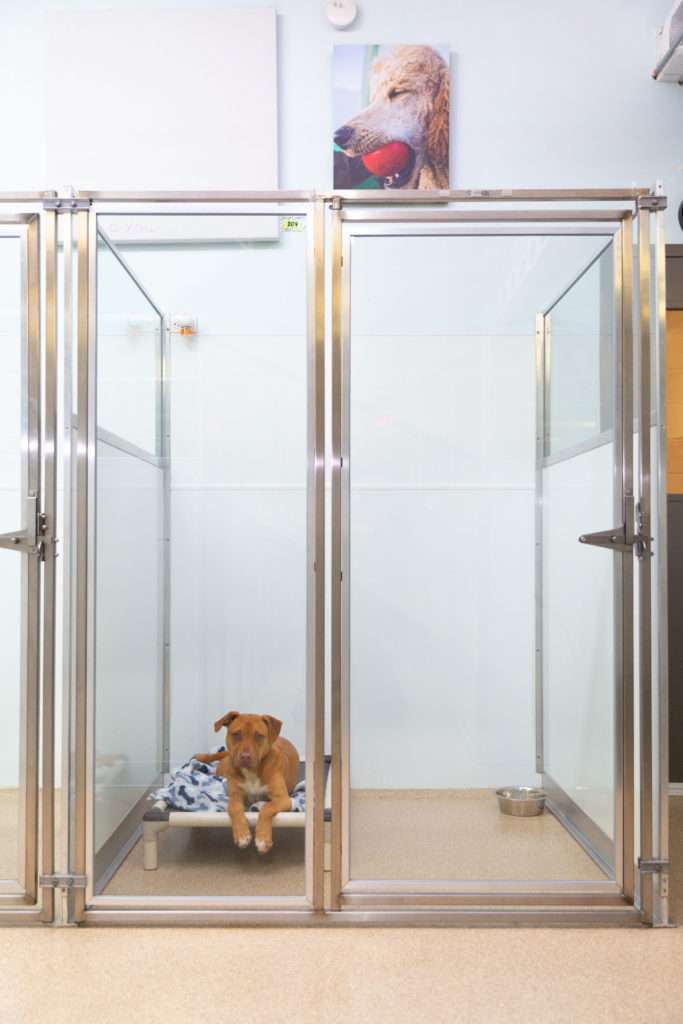 Teacup Suite – for adult dogs 12lbs/under, $35/night
The Loft – 5′ by 5′, $40/night
The Penthouse – 5′ by 10′ suite with 24/7 webcam access, $50/night
Additional family member(s) in same room: 20% off each additional dog
Activities & Extras
Daycare Club: For socialite pups! 3-6 hours of guided, energetic play with canine friends and daycare staff. Length determined by dog's comfort level in daycare.

$16/day

Tummy Rub Club: People-oriented pooches love Tummy Rub Club, a 30-minute private session full of love and adoration from our staff.

$16/session

Enrichment: An engaging, exploratory session that challenges mental and physical abilities, using food puzzles, sensory activities, or agility and athletic challenges.

$18/session

Stay & Train: Work your pup's brain and teach behavioral cues in a positive-reinforcement training session (available Monday-Friday, for current training clients only).

$30/30 minutes, $60/60 minutes

Treat Puzzle: An interactive treat puzzle for mental stimulation.

$5/ea

Medication (if applicable):

$4/day
What items can my pup bring?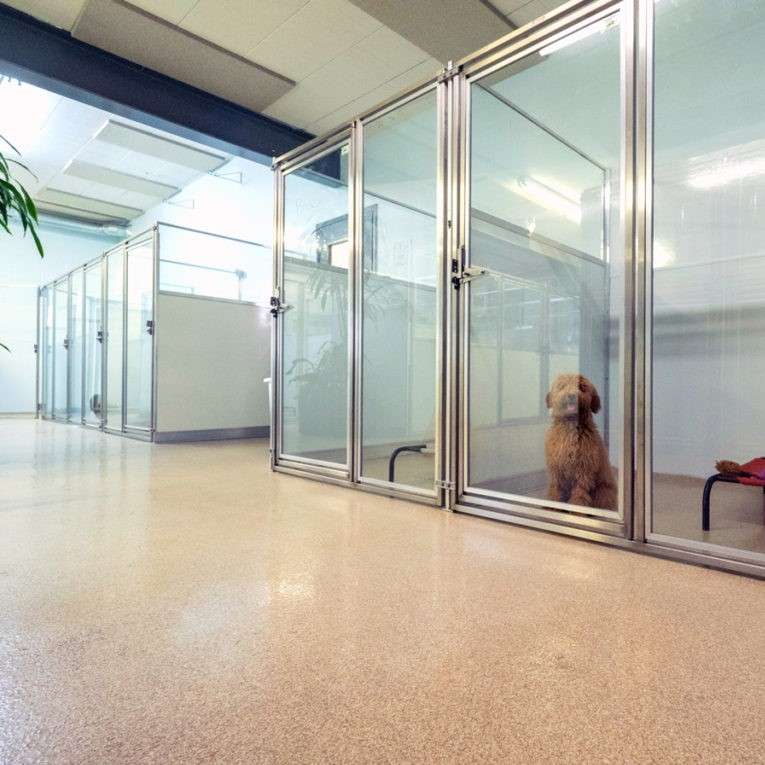 2 favorite items of bedding
2 favorite toys
Food/treats in a sealed container/Ziplocs –
no large bags or bins (our space is cozy)
Meds can come in original bottle or pill organizers
We provide our own Kuranda beds & blankets if needed, food/water bowls, and Kong toys
Requirements:
2-night minimum stay on all weekends; 3-night minimum during holiday stays.
1st night's deposit collected at time of reservation and applied toward final bill. Holiday deposits are $75.
Dogs must be current on their Rabies, Distemper/Parvo, Bordetella, and CIV vaccines. Puppies may board once they receive their 2nd round of booster vaccines.
All newly acquired dogs should be given at least 2 weeks to acclimate in their new home before boarding with us.
Must adhere to our Cancellation Policy.
Cancellations/changes: Notify us at least 48 hours in advance of check-in with changes to arrival/departure dates (7 days in advance for holidays). Due to our small capacity, picking up earlier than the reserved departure date will result in charges for all nights originally booked.