About Uptown Pup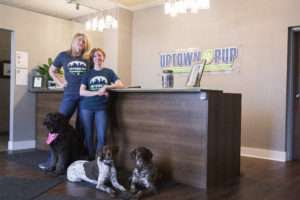 Welcome to Uptown Pup! We use the latest and best in canine science to create the happiest, healthiest environment for dogs. Our Resort & Grooming Salon use proven Adaptil Dog Appeasing Pheromones (DAP) to promote calm and reduce stress. In addition, Resort guests enjoy dog-specific music and scent therapy. And our Dog Daycare & Enrichment areas offer doggie games, activities, and loving humans. Lastly, our Dog Training Team uses proven positive-reinforcement methods, creating confident, happy pups.
Our best asset, however, is our staff. The Uptown Pup team has a passion for dogs and extensive animal care experience. In addition, we're trained in Pet Tech Canine CPR & First Aid and the renowned Dog Gurus training systems. The result is a team that knows and understands dogs and their needs.
The Uptown Pup Team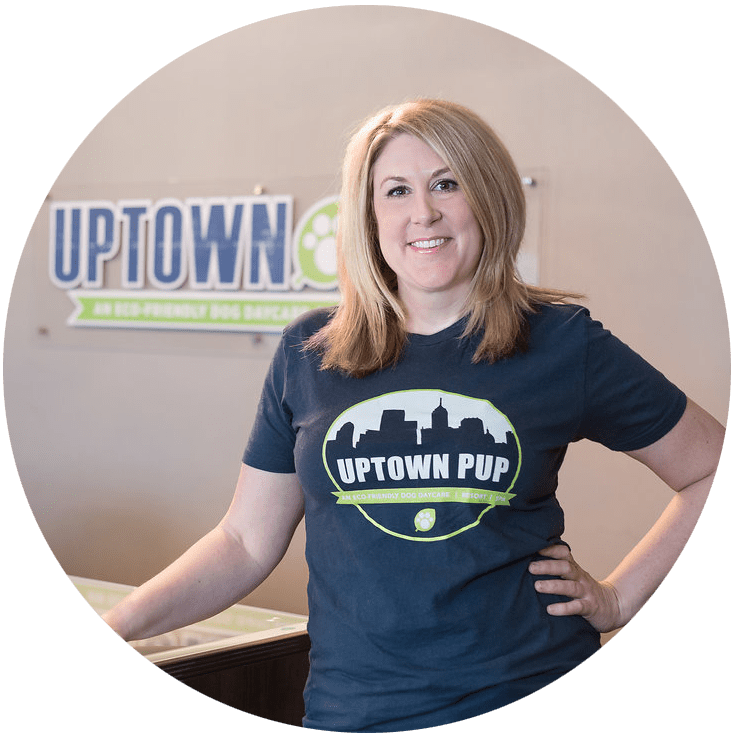 Mandy Stetzel, Owner
Mandy has loved dogs for as long as she could talk. (One of her first words was "dog" — you can ask her parents.) After a lifetime of owning dogs, she began studying them and working in the animal welfare field. Knowing dogs bring so much joy to our species, she created Uptown Pup to offer them as much joy as possible in return. She's the proud owner of four rescue dogs (and a rescue kitten who grew up at Uptown).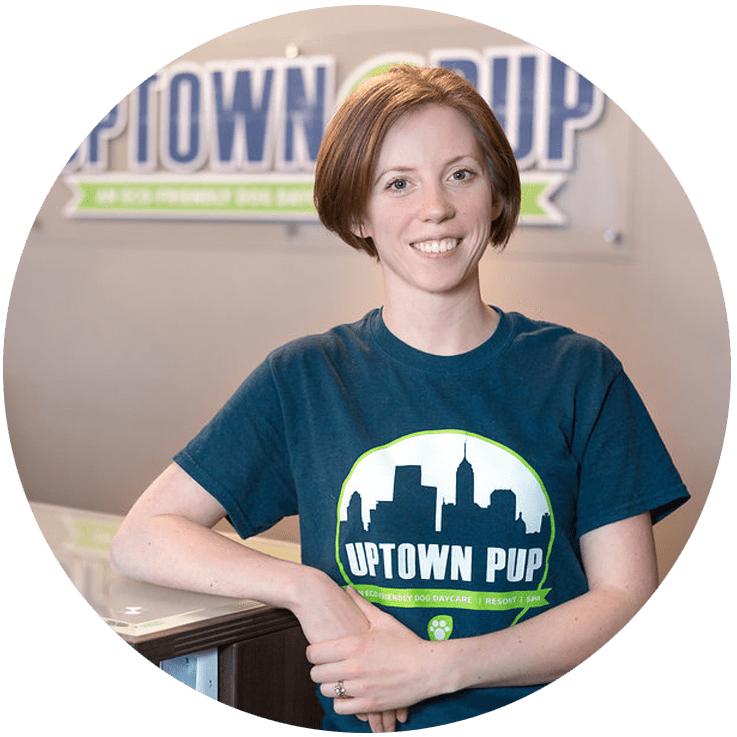 Kathleen Schonsheck, Owner
Kathleen is a lifelong dog lover with 10+ years working in the daycare, grooming, and shelter worlds, as well as a background in human rehabilitation and personal training. Kathleen helped found Uptown Pup with a mission to create a wonderful place for people to work with dogs and their owners. She became a Certified Canine Fitness Trainer in 2018 and now gets to help dogs live longer, healthier lives while training her own three rescue pups.
Ben Hamilton, Resort & Daycare Manager
Ben came to us from The Humane Society of Indianapolis, where he was an Animal Care Technician. He is skilled in understanding dogs' health, behavioral, and social needs, maintaining happy rooms full of dogs, and managing dogs and humans with a calming presence.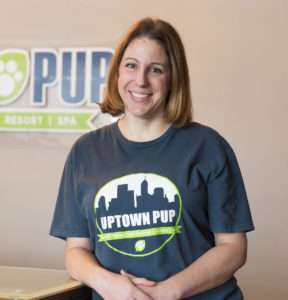 Meg Owens, Enrichment, Tummy Rub Club, Resort, Littles Daycare
Meg was one of the original motivators behind opening Uptown Pup, and today she works with the Enrichment, Resort, Little Dog Daycare, and Tummy Rub Club guests. Her long history with dogs began as a toddler, when she helped care for her first family dog. From there, she adopted Wynnie the cocker spaniel, Mokey the cocker spaniel, and now Rolo the yorkie mix. Her love for all dogs, especially Rolo, inspired her to make Uptown Pup like a second home for dogs.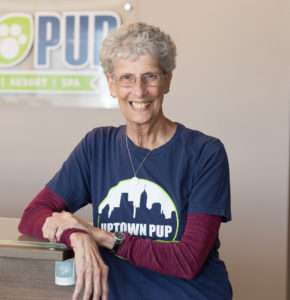 Becky Meyer, Front Desk, Resort, Tummy Rub Club
Becky is way too fun for words. She hated retirement and has always loved animals, which brought her to Uptown Pup. In addition to dogs, she's skilled with cats and horses. There is no one more loving, funny, caring, and genuinely sweet than Becky. Her family includes Fenway the cocker spaniel, Cinco the rat terrier mix, Randi the Arabian, and Mah the half Arabian. Becky also devotes herself to medical missions in Central and South America (mostly Honduras) every year.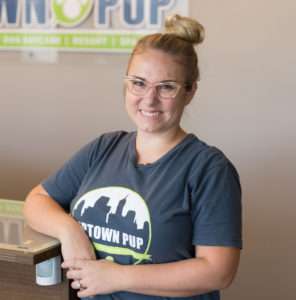 Marissa Hulvey, Resort, Front Desk, expert picture taker
As the owner of Furtography, Marissa is a jack-of-all-trades at Uptown. Her career as a photographer sparked 15 years ago, when she began submitting photographs for 4H competitions. Her love for animals and the camera shows in her work; she has a true talent for creating tangible memories, especially with dogs. In addition to running her pet-friendly studio, Marissa assists the Uptown resort and front desk. She's the proud mom of Samson the lab and Kingston and Olive the chihuahuas.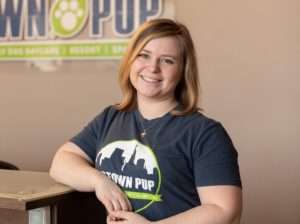 Brooke Huntzinger, Training, Front Desk, Daycare, Resort
Brooke started working with dogs in 2016, when she found her passion for positive reinforcement training, which she uses while working with our training, resort, and daycare dogs. Her goal is to continue honing her training skills to create a better life for dogs and ultimately work with service animals. Brooke is the proud mom of a Rottweiler mix named Koda and Husky mix named Shoo, but would also love to own a corgi because of their big personalities and adorable rear-ends.