The Uptown Pup Resort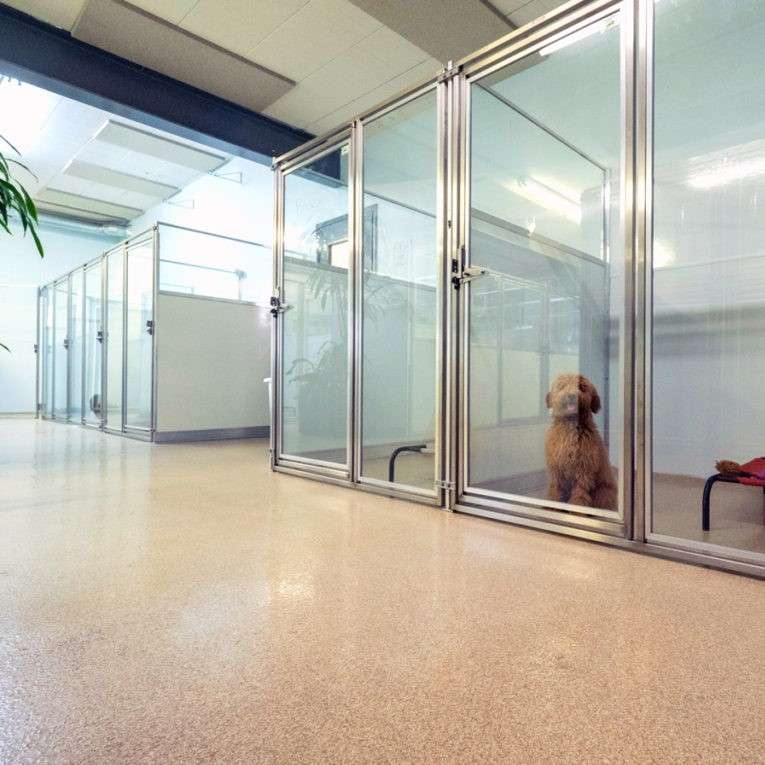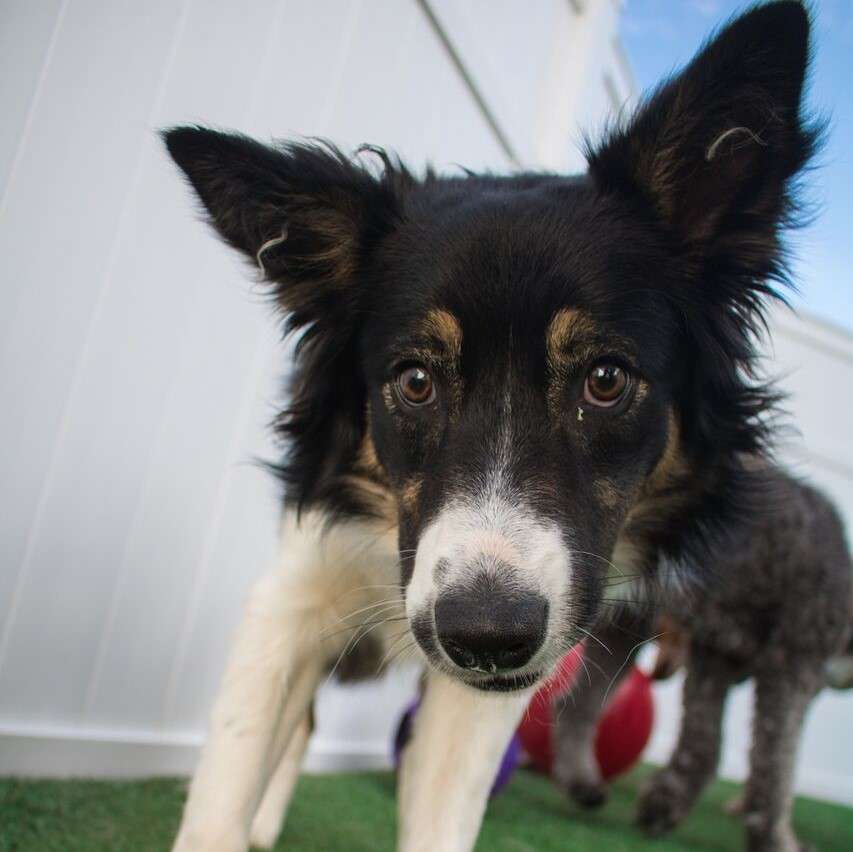 We offer the best in luxury overnight stays, with an emphasis on scientifically proven systems that keep dogs calm and relaxed, engaging activities to entertain and enrich, and eco-friendly cleaning products and practices. Each and every stay includes the following amenities:
Resort Amenities
Private, relaxing suites, including our Teacup Suite (for dogs 12 lbs/under), the Loft (25 sq. ft.), and the Penthouse (40-50 sq. ft. with webcam access)
Elevated orthopedic beds that accommodate each dog's favorite blankets & toys from home. (For pups who chew beds, we may remove it to avoid possible injury.)
Four outdoor potty breaks in our fenced potty yard
Individualized love, attention, and care from trained staff
Choice of Daycare Club for the socialite pup, or Tummy Rub Club (play sessions with human staff) for the people-oriented pup, or Enrichment Time for dogs who love activities that are cognitively challenging (each for an additional fee)
Proven sound therapy, aromatherapy, and pheromone therapy to ease stress in homesick dogs
Eco-friendly and dog-friendly cleaning products. We never use bleach or other chemicals that are harmful to dogs and humans!
Private meal service according to your pup's regular schedule. We recommend bringing their food from home (for tummy consistency) or hotel guests can eat our locally made, holistic food (Earthborne Holistic brand.)
First-time clients can click here for helpful information.
Resort Pricing
Teacup Suite – $25/night
Loft – $32/night
Penthouse – $40/night
Additional family member(s) in same room: 25% off each additional dog
Daycare Club: $13 for 3-6 hours, depending on dog's energy & play preferences
Tummy Rub Club: $13 for a 30-minute session
Enrichment Time: $15 for a 30-minute 1-on-1 session
Gourmet Treats: $2-$3
Puzzle Time (interactive treat puzzle for mental stimulation): $5/puzzle
Medication (if applicable): $4/day
All boarding dogs must be:
Current on their yearly rabies, distemper/parvo combo, and bordetella vaccines
Puppies 10 weeks and up only. All puppies must have received their second round of booster shots
Medications: If your pup requires meds during their stay, please bring the necessary amount only, and complete our Medication Form in advance
Must adhere to our Cancellation Policies
First night's deposit collected at time of reservation and applied toward final bill.
What items can my pup bring for an overnight stay?
Feel free to bring your dog's 2 favorite items of bedding, 2 favorite toys, food and treats in a sealed container/Tupperware or Ziploc bags, and any medication in a Ziploc. We have bowls and Kongs on site, so there's no need to bring those, but if your pup requires a special feeder, feel free to bring it.