Daycare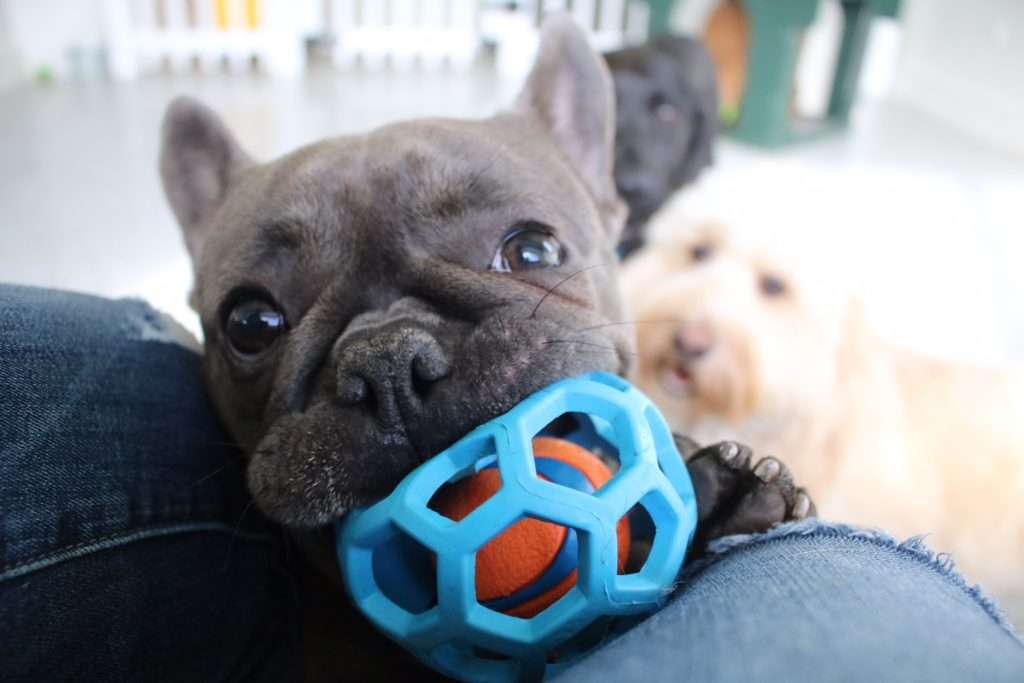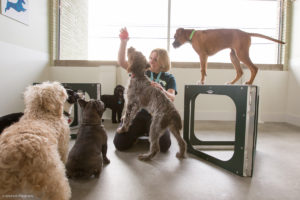 Daycare reservations are strongly encouraged. We focus on safer group sizes and dog-human ratios, so dogs may be sometimes turned away due to lack of space.
Designed to encourage health, happiness and sociability in dogs, Uptown Pup's indoor-outdoor daycare facility is designated for frolicking and fun! Since dogs are task-oriented creatures, our daycare offers regular activities to keep your pup engaged and excited. Guided by staff members trained in safe off-leash dog play, your pup will have the chance to play with other canines, interact with humans, test their skills on agility equipment, frolic during bubble time, relax during nap time, splash in the pool, and much more. We offer small play groups to emphasize individual attention and safety for your best friend. For this reason, daycare spaces may be limited, so we highly recommend calling ahead for reservations.
Daycare Amenities
Exciting activities and routines, including play time, naps, lunch and snack time, agility equipment and exercises, bubble time, ball pit time, pool time, and other rotating seasonal activities.
Smaller play groups and safer dog-human ratios, for quality attention and less stress.
Dogs are grouped according to their size and temperament for their own comfort.
Free-roaming indoor-outdoor access when weather permits.
Guidance by trained staff.
Pricing
Full day (6 hours or more): $28
Half day (Less than 6 hours): $20
Half-Day Package prices: 5 for $90, 10 for $160, 30 for $420 (save up to $180)
Full-Day Package prices: 5 for $130, 10 for $240, 30 for $660 (save up to $180)
Daycare Dog Requirements
Puppies of any age can join our daycare groups, once they receive their 2nd round of booster shots.
Current on their rabies, distemper/parvo combo, and annual bordetella vaccines
Must be spayed/neutered before 6 months of age, or upon signs of sexual maturity
To get started: Complete this document and bring to your first visit: Daycare Application

Must adhere to our cancellation policies