Canine Enrichment
A relatively new term, Canine Enrichment is quickly becoming vital to the health and well being of dogs.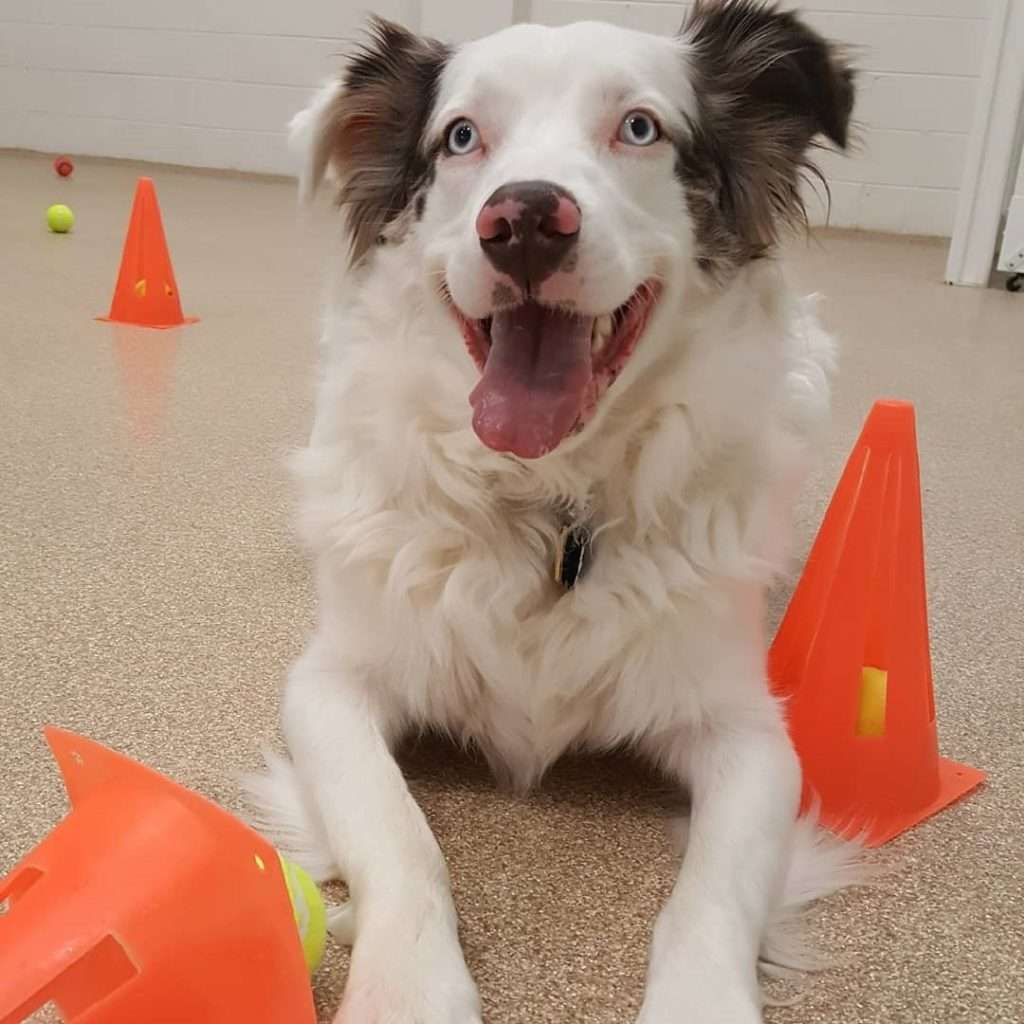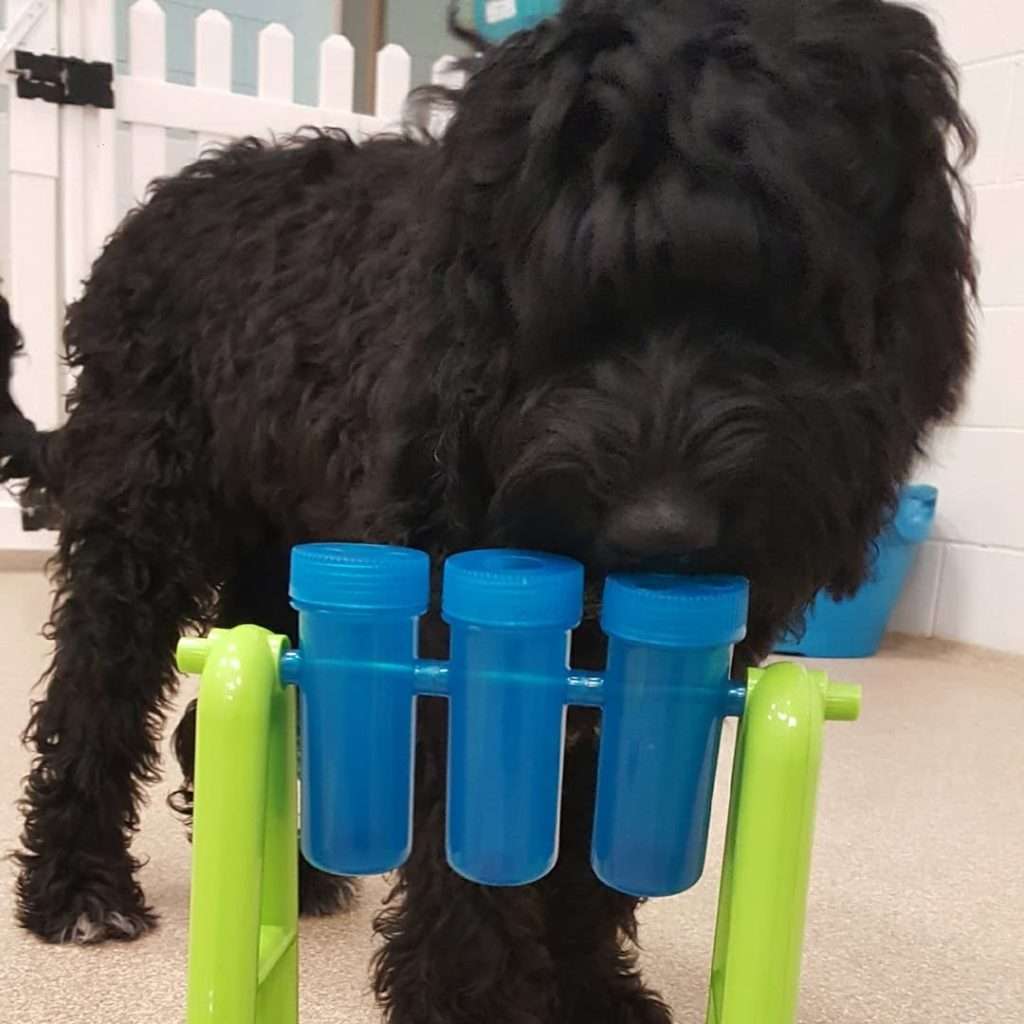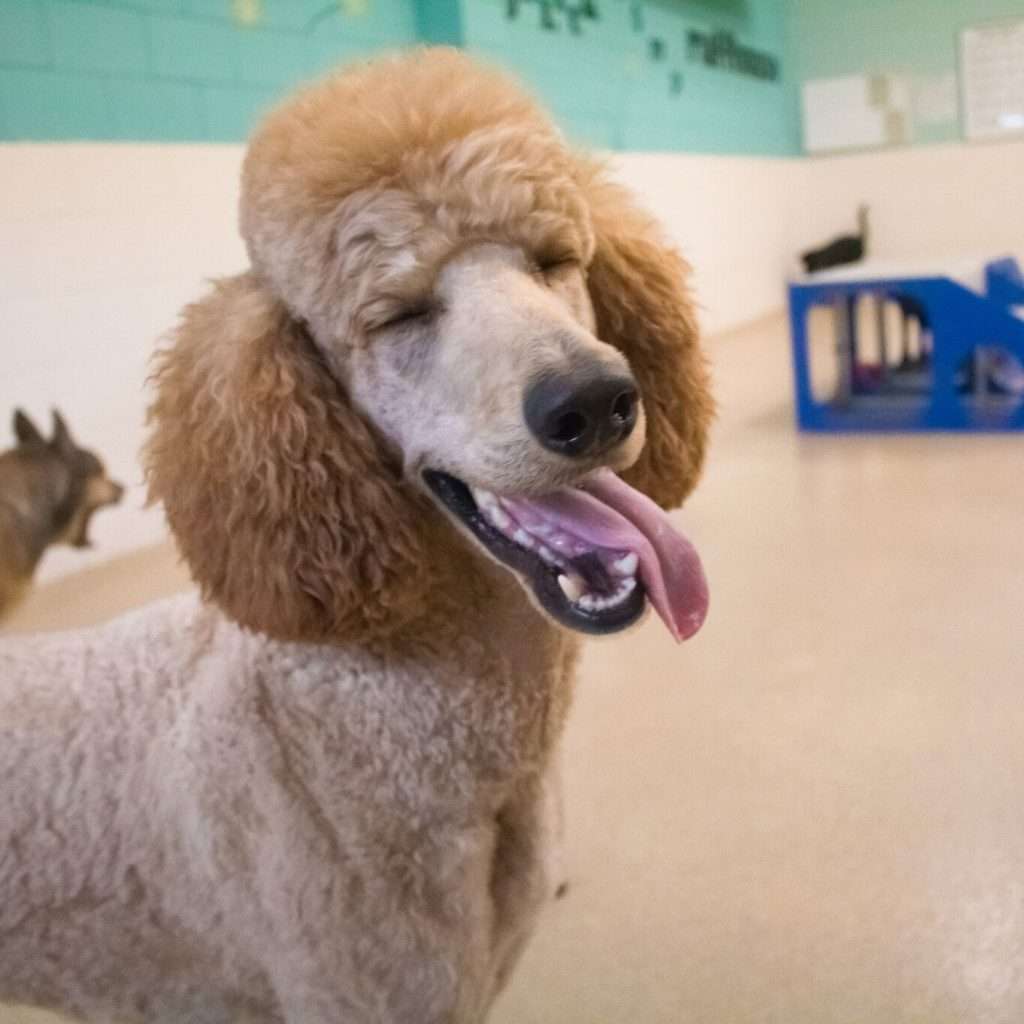 Our Enrichment Program
The ASPCA was one of the first to define canine enrichment. It involves activities a dog voluntarily and happily engages in, resulting in improved physical and psychological health.
During a day, an enrichment dog receives two 1-on-1 sessions with a human. We engage and work the dog with various activities, which can include:
Stimulating food games and puzzles that expend mental energy to find a reward.
Agility or physical activities that are challenging yet fun.
Sensory activities and games using smells, music, and textures. Examples include scent-work, foraging/snuffling activities, exposure to new stimuli, etc.
"Click and Treat" training with obedience cues that require cognitive focus.
Because cognitive work is more tiring than physical, dogs rest in a private suite between sessions. Thus, enrichment participants should be crate-trained and comfortable in a resort suite.

A dog's first session serves as an evaluation day. We take our time to find activities each dog enjoys, and we make sure dogs will benefit from enrichment. Because this program is labor-intensive, it can be a bit more expensive. The payoff, however, is the positive impact on the dog.
Single Session Pricing
Full Day (6+ hours): $32
Half Day (under 6 hrs): $28
Package Pricing
5 Half Days: $130
10 Half Days: $240
5 Full Days: $150
10 Full Days: $280
Dog Requirements
Similar to daycare, enrichment drop-off is anytime before 11am, and pick-up anytime before we close.
Each dog's first day serves as an evaluation process. We take time to assess each dog to find what activities they most enjoy. The goal is to ensure they are truly engaged and excited about the program.
Appointments must adhere to our cancellation policies.
All dogs must be current on their rabies, distemper/parvo combo, and bordetella vaccines. Beginning 2019, we will also require the Canine Influenza Virus vaccine.